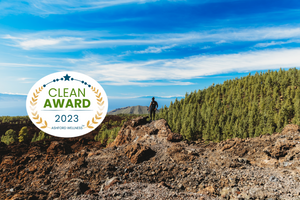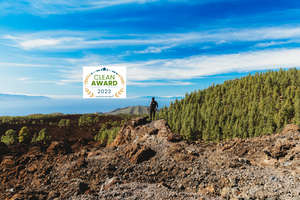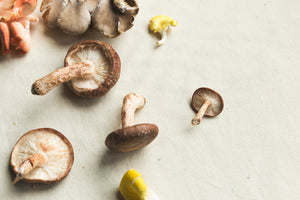 BIG NEWS!
Based on customer demand, we are evaluating more product types than ever. Our awards now include:

CBD + Mushrooms + Cannabis + Supplements

Join 1000's of healthcare providers and consumers and become part of the Ashford CLEAN Movement.
Get CERTIFIED
CLINICIANS ON A MISSION
"As a team of clinicians and patient advocates, we know the power of using premium, clean health and wellness products. We also know the serious health risks that occur when consumers use contaminated products.
The Ashford Wellness CLEAN Awards were created from our frustration of not knowing which products to recommend. After evaluating hundreds of products, we can confidently say the products that have earned the Ashford Wellness CLEAN Award are the best in the industry."
- Angie Schwab, MS, PMP
Ashford Wellness Founder & President
CLEAN AWARD WINNERS
The Ashford Wellness CLEAN Award is a prestigious accomplishment designed to help discerning consumers find and use CLEAN health and wellness products.
All award winners pass our rigorous, independent contaminant evaluation. The laboratory Cerificate of Analysis can be found on each product page.
2023 CLEAN CBD AWARD WINNERS
BUYER BEWARE
In the US, wellness products are not regulated like pharmaceutical drugs. Most wellness products are NOT tested for contaminants before being sold to consumers (because they don't need to be).
HEALTH PROBLEMS CAUSED BY CONTAMINANTS
Some contaminants can cause us to become sick immediately (like Salmonella or E-coli) while others can accumulate in our bodies over time (like lead and mercury).
Contaminants can increase our risk for serious health problems like cancer, heart disease, and immune conditions.
These toxins are especially harmful to children, the elderly, and those with existing health concerns. The last thing people with serious health issues need are unknown toxins.
Plants are sponges
Cannabis, hemp, mushrooms, and other botanical products act like a sponge. They suck nutrients, heavy metals, and contaminants out of the soil and air.
Plant-based products are incredible because they can help provide our bodies with important nutrients.
However, it also makes them susceptible to containing harmful chemicals and toxins. When used in health and wellness products, chemicals and toxins can make it into the finished product and into our bodies, sometimes causing severe, irreparable harm.
HOW DO PRODUCTS GET CONTAMINATED?
In addition to the toxins that may be absorbed from the air and soil, it is also easy for products to become contaminated during the manufacturing process. Some sources of contamination include tainted ingredients, harsh chemical processing, and using unsafe packaging.
ASHFORD IS HERE TO HELP
To tackle this issue, our team of clinicians work with world-class, certified testing laboratories to conduct in-depth contaminant evaluations. We carefully analyze the results of each test and make a determination- PASS or FAIL.

Based on our estimates, more than 80% of products will FAIL the Ashford Wellness quality standards!
Are you curious to find out who passed the test? Check out the award winners here: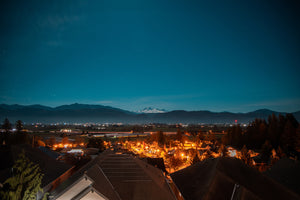 Heavy Metals
Pesticides
Bacteria, mold, & yeast
Processing chemicals
Mycotoxins
★★★★★

"In this industry, the quality of your product absolutely matters. The inspection process at Ashford Wellness is both welcome and needed so consumers may quickly understand what products they can trust. Realm of Caring is proud to align with this team of incredible women!" 

Sasha Kalcheff-Korn

Executive Director- Realm of Caring
★★★★★

"It's empowering
to have the accredited team at Ashford provide valuable recommendations of hemp products to clients in need. Their medical and practitioner backgrounds give authority when promoting the
tangible benefits and power of cannabis compounds." 

Dave Baugh

Co-Founder at R&R CBD
★★★★★

"Finally! A company
looking after the consumer by offering additional testing to ensure we are purchasing clean products in an unregulated industry. Ashford Wellness takes the guesswork out of the equation. They make it easy for me to find products I can confidently recommend."

Katherine Golden, RN

CEO/ Executive Director and Founder Leaf411
★★★★★

"It was a breath of fresh air to meet Angie with Ashford Wellness. I can't express my
frustration with the CBD market enough and I'm glad Ashford is doing something about it. Holding CBD products to regulated cannabis standards is what we should be doing at a minimum. Thank you, Ashford, for your initiative. We look forward to working together more in the future."

Cody Callarman

Co-CEO & Founder at Carolina Dream
★★★★★

"This is EXACTLY what this industry needs! There is such a lack of transparency across the board, and consumers truly need to know what they are putting in their bodies. Having been in the industry for over 5 years, I'm so excited to see businesses moving in this direction, and can't wait to use it myself!"

Zach Greene

Partner- Quarter Coast
★★★★★

"With the majority of
CBD out there testing hot for THC or pesticides, having a resource in Ashford Wellness to weed out any questionable vendors calms the soul. You can trust their extensive testing and vetting processes. Ashford makes it easy to find and recommend high-quality CBD products."

Jennifer Miller

Director of Sales- Fringe
This section doesn't currently include any content. Add content to this section using the sidebar.